In case you missed it, we launched our all-in-one drone app, SkyGrid Flight Control, on the Apple App Store for iPhone and iPad users across the world. After the positive response to our iPad application in the US, we had to make our app available to a global audience of drone users.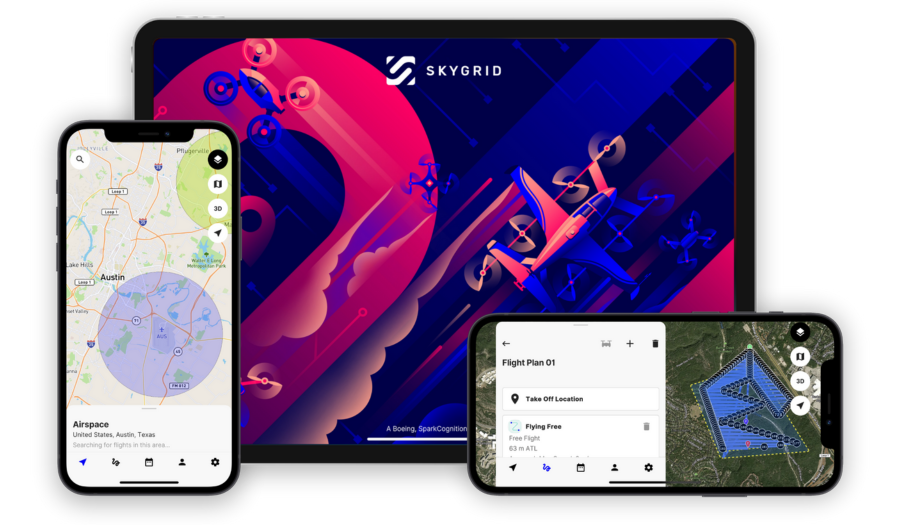 The skies are opening up for the drone industry, and SkyGrid Flight Control™ is leading the flock. As the only drone application powered by artificial intelligence (AI) and blockchain technologies, SkyGrid Flight Control enables drone operators to manage their entire drone workflow with an all-in-one application, facilitating safe, secure, and efficient drone operations. 
We set out to solve the challenges many drone operators face today by automating every phase of flight in one solution, eliminating the manual workflows, and allowing drone operators to safely explore our shared airspace. 
Our easy-to-use airspace map includes advanced weather, location, and regulatory insights to make more informed decisions before you fly. Our drone flight planner minimizes manual workflows with automated mission plans and autonomous flight execution. 

So why use SkyGrid for your drone operations? Bottom line, we do the heavy lifting. Our app makes it easy to explore the airspace and automate airspace authorization, mission planning, and flight execution to simplify your drone operations. 
Learn more about the app experience in our latest video: 
Stay tuned as we'll have more insights to share from our product experts in the coming weeks! 
In the meantime, you can get started today by downloading SkyGrid Flight Control for free in the Apple App Store.