Amsterdam Drone Week 2023 brought together drone enthusiasts, experts, and businesses from around the world to explore the latest advancements in drone technology. The event, held at the RAI Amsterdam Convention Centre, featured a range of exciting demonstrations, informative sessions, and valuable networking opportunities. Here are some of the highlights from the event, offering insights into the latest advancements in the drone industry. 
Keynote speakers
Keynote: The Boeing Company CSO and Senior Vice President of Strategy and Corporate Development, Marc Allen
Mark Allen, the Chief Strategy Officer and Senior Vice President of Strategy and Corporate Development at The Boeing Company, gave a keynote at Amsterdam drone week and discussed Boeing's commitment to developing and commercializing world-class autonomy capabilities. He reiterated that Boeing believes autonomy requires a holistic ecosystem approach, and they are working with multiple stakeholders to ensure that the oversight of the entire ecosystem is appropriate to enable the commercial levels of safety needed for advanced air mobility (AAM)operating context. Boeing's collaborations with Wisk Aero and SkyGrid help extend their capabilities into the future. 
Boeing is focused on advancing safe airspace integration and is collaborating with SkyGrid, their joint venture with SparkCognition, to develop USSP solutions for small UAS. They are also working on maturing the offering into a third-party service provider of operational functions within the broader RPAS framework. SkyGrid currently powers thousands of sUAS flights and helps pilots ensure they operate safely, legally, and efficiently. Safety is a key enabler for urban air mobility, and Boeing and Wisk have released a concept of operations for urban air mobility to illustrate the necessary ecosystem and considerations. Third-party service providers will play an important role in the ecosystem, and Boeing is collaborating with stakeholders to ensure that their oversight is appropriate to enable the level of safety needed for these types of operations.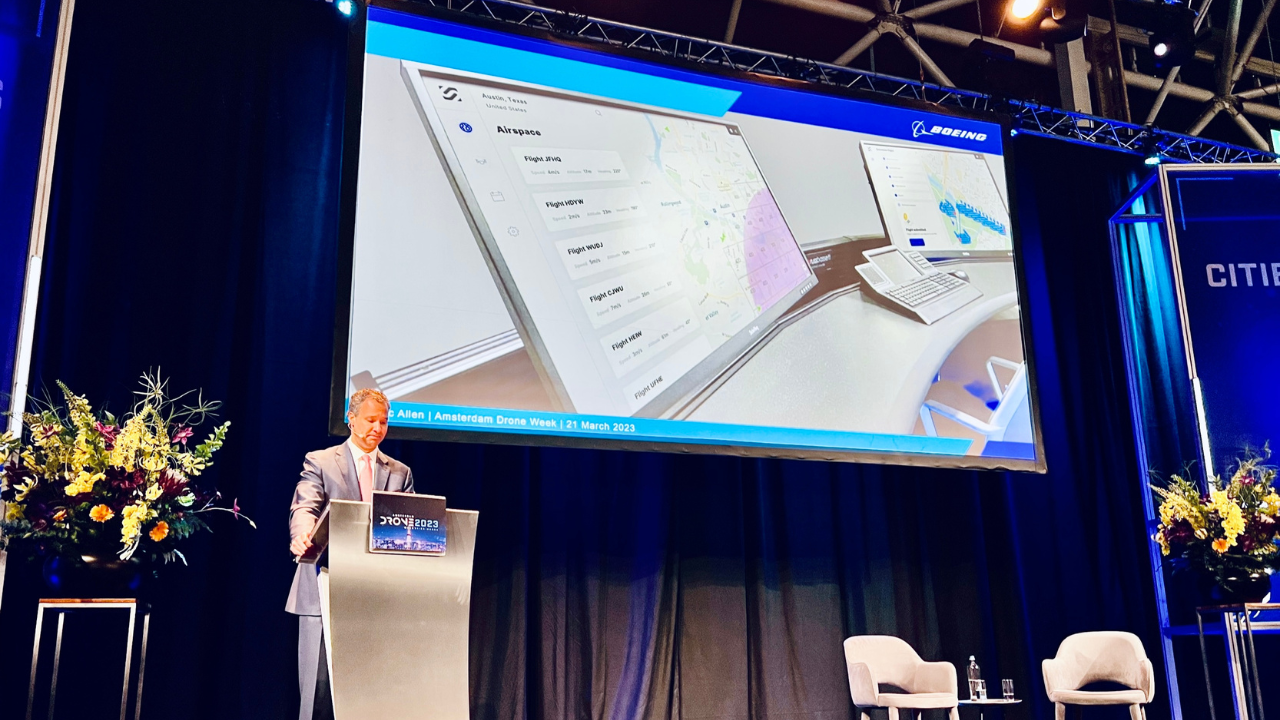 Keynote: Wisk CEO, Brian Yutko
Another keynote speaker was Brian Yutko, the CEO of Wisk. He shared insights about the company's vision for the future of AAM. Wisk is an AAM company dedicated to delivering safe and everyday flights to everyone. Yutko highlighted that Wisk's self-flying eVTOL air taxi will make it possible for passengers to skip the traffic and get to their destination faster. The company is based in the San Francisco Bay Area and New Zealand and is an independent company backed by The Boeing Company and Kitty Hawk Corporation. 
Wisk has over a decade of experience and has completed over 1600 test flights, which are shaping the future of daily commutes and urban travel, safely and sustainably. Yutko also gave a look inside the cockpit of Wisk's self-flying air taxi, which will revolutionize the way people travel. The air taxi is part of Wisk's sixth-generation aircraft, which will enable safe, autonomous, all-electric, everyday flight. Overall, Yutko's keynote highlighted Wisk's commitment to delivering safe and sustainable air travel for everyone and their position as a leader in the AAM industry. 
Informative Sessions
The panel discussions were a major highlight of the event, providing valuable insights into various aspects of the drone industry. Experts from different fields came together to discuss regulatory challenges, emerging technologies, and applications of drones in different industries. 
Cities & Regions Panel – Regional Air Mobility
The Regional Air Mobility panel at Amsterdam Drone Week featured Zehra Akbar, Chief Strategy Officer at SkyGrid, and representatives from Joby Aviation, Groupe ADP, IBG Sweden, and Lufthansa Innovation Hub. The panel discussed the drivers enabling regional mobility and their involvement in driving AAM forward. The panelists highlighted that "airspace" is the most sustainable transport infrastructure to build with less CO2 emissions than any existing ground infrastructure like rail or road infrastructure. The panel also emphasized that with drones and eVTOL air frames powered by batteries or hydrogen, this mode of transport will be a fossil-free disruptor and complement to the existing transport sector. To enable an affordable, seamless and efficient transport experience, existing infrastructure needs to be utilized, and vertiports have to be built, democratizing flying. 
The panel also discussed the challenges faced in implementing regional air mobility, including regulatory hurdles, public acceptance, and infrastructure development. The panelists highlighted that the industry needs to work collaboratively with regulators and stakeholders to address these challenges. Overall, the panelists were optimistic about the future of regional air mobility and the potential for this mode of transport to revolutionize the way people move around cities and regions.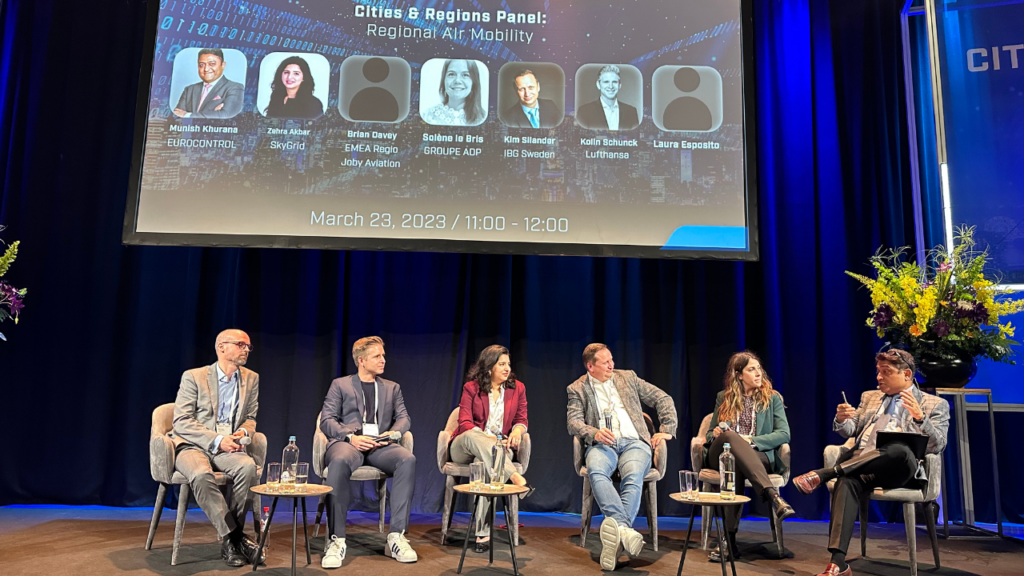 Cities & Regions Panel – Advanced Air Mobility in US & Canada
The Advanced Air Mobility in US & Canada panel focused on the current state and future of AAM in North America. This AAM panel featured Erick Corona, Director of Product Management and Unmanned Air System Operations at Wisk, and representatives from Air Canada, MassDOT Aeronautics Division, EUROCONTROL, Supernal, and NASA. The panelists discussed the progress made in developing air taxis, vertical take-off and landing (VTOL) aircraft, and other UAM vehicles, as well as the regulatory and safety challenges that need to be addressed before they can be widely deployed. The panelists also talked about the importance of collaboration between industry, government, and academia in advancing this technology. 
The Commercial Drone Operations Panel: The business case
During the Commercial Drone Operations panel, the discussion focused on the evolution of Unmanned Traffic Management (UTM) and the challenges faced in achieving scalable and sustainable operations, featuring Zehra Akbar, Chief Strategy Officer at SkyGrid, and representatives from GSMA, Droniq GmbH, Nederlandse Spoorwegen, and Droneup. The panelists agreed that the industry is progressing towards a more collaborative and integrated UTM system that will enable safe and efficient integration of drones into the airspace. However, they also noted the need for industry-wide standardization and collaboration to ensure interoperability and avoid fragmentation. Additionally, they highlighted the importance of regulatory frameworks that enable innovation while maintaining safety. 
The panelists also discussed the lack of sUAS (small Unmanned Aerial Systems) operations at scale today and identified several challenges that need to be addressed for scalable and sustainable operations. These challenges include the need for reliable and cost-effective technology solutions, regulatory uncertainty, lack of public trust, and limited access to skilled personnel. The panelists noted that addressing these challenges will require collaboration among industry stakeholders, regulators, and governments, and called for a proactive approach to developing the necessary infrastructure, policies, and standards to support the growth of the industry. They also emphasized the need for innovative business models and partnerships, particularly with telco players and MNOs, to enable scalable and sustainable drone operations.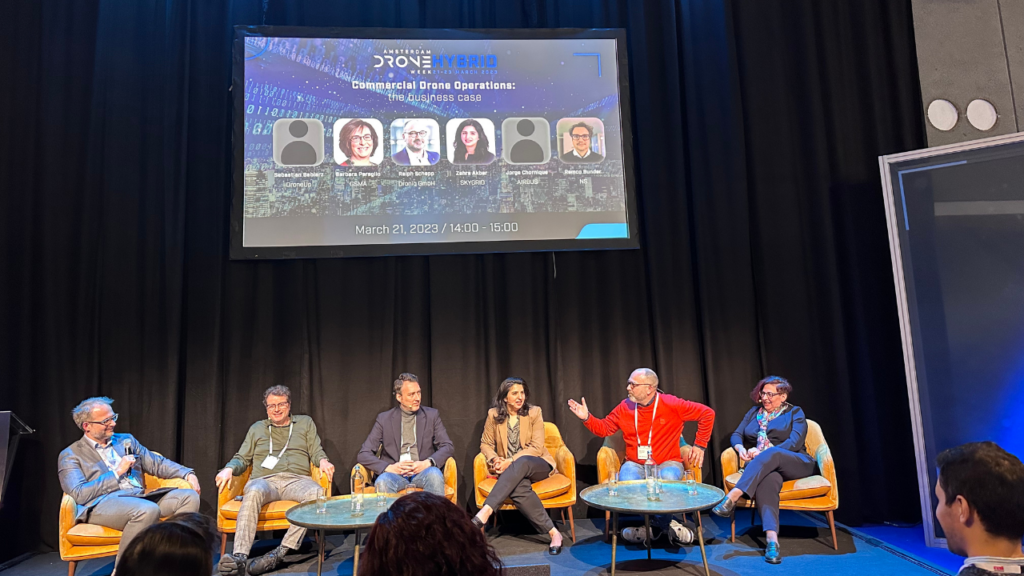 Insights into regulation
Regulation is a key issue facing the drone industry, and Amsterdam Drone Week offered valuable insights into this topic. At Amsterdam Drone Week 2023, experts discussed the implementation of UAS regulations, lessons learned, challenges and opportunities. They also explored the regulatory framework for drones in Europe and whether the sky is the limit, and what regulations are necessary. In addition, the experts examined the role of regulations in realizing the full potential of AAM. The panelists agreed that regulations play a critical role in ensuring safety and promoting innovation in the drone industry. However, they also acknowledged the challenges associated with regulatory implementation, including the need for international harmonization and balancing innovation with safety concerns. Overall, the discussions highlighted the need for continued collaboration and dialogue among industry stakeholders, regulators, and policymakers to ensure a safe and sustainable future for the drone industry.
 
Live Demonstrations
During Amsterdam Drone Week 2023, there were several exciting drone flights on display. The DroneMasters Academy offered a unique experience to participants where they could fly a lightweight nano-drone indoor over an obstacle parcour. With the instruction of DroneMasters Academy Coaches, participants could learn the principles of flight guidance, drone technology, and the associated science, making it both a fun and educational experience. 
The students of the Drone Engineering & Operations program of MBO College Airport showcased their cutting-edge drone creations, giving attendees a glimpse into the future of innovation. The students demonstrated their skills and expertise in a high-tech drone cage. 
Another drone flight that caught everyone's attention was the AI Drone Squadron. The AI-powered drones collaborated as a team to complete tasks in Cambridge Consultants' new UAS research project. This innovative project showed how artificial intelligence can improve the efficiency and effectiveness of drones, making them more versatile and reliable for a wide range of applications.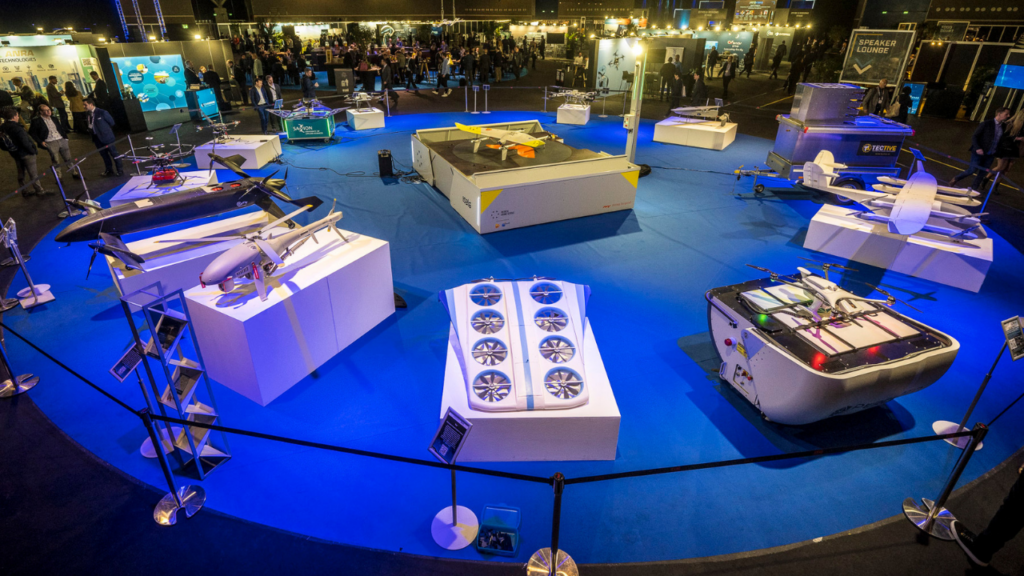 Industry partnerships
Another highlight of Amsterdam Drone Week was the opportunity for businesses to form partnerships and collaborations. The event provided a platform for businesses to showcase their latest products and services, and to connect with potential partners and customers. Attendees had the chance to meet with industry leaders, innovators, and fellow enthusiasts from around the world. This networking provided the opportunity to learn from others in the industry, discuss challenges, and explore new collaborations. These connections will undoubtedly lead to new collaborations and innovative projects in the future. 
Diverse Range of Exhibitors
Finally, an exciting aspect of Amsterdam Drone Week 2023 was the diverse range of exhibitors. From drone manufacturers to software developers and regulatory bodies, there was a vast range of organizations present at the event. This diversity provided attendees with a unique opportunity to explore different aspects of the drone industry and to discover new products and services.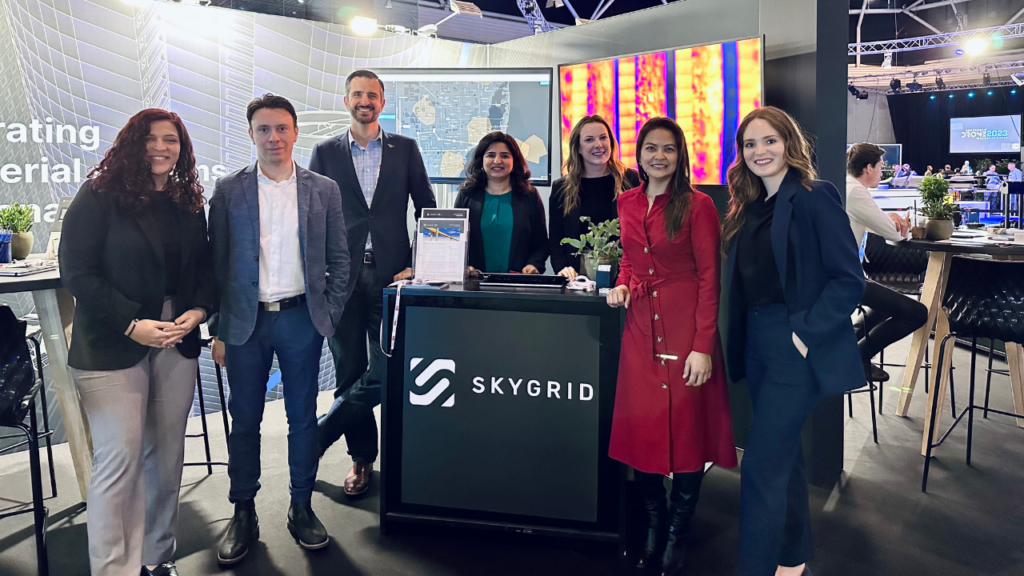 Overall, Amsterdam Drone Week 2023 was an unforgettable experience for drone enthusiasts. With its diverse range of exhibitors, live demonstrations, informative sessions, and networking opportunities, the event provided a unique opportunity to explore the latest drone industry developments and connect with other professionals in the field. The panels and demonstrations highlighted the importance of collaboration and innovation in advancing and integrating this technology into our daily lives. It's clear that the drone industry is rapidly evolving, and we can't wait to see what the future holds for drones and the exciting innovations yet to come.